All this comes with 95.40% RTP, in a universe of valuable crystals, but which need to be combined to reach grant up to 1,200x the player's bet.
Wild Gems Game Features
Wild Gems has a medium to high volatility, with a 25.49% chance of winning, which is reasonable. There are five reels with three rows, something expected in most Vibra Gaming slots. In total, the game has only 10 paylines, seeking balance because of the great possibilities with its Wild.
The big focus of the game is on its wild, the Wild Gems, which allows combinations with other symbols, but also adds free spins. The bets are quite low, between $0.10 and $1 per spin.
Symbols and payouts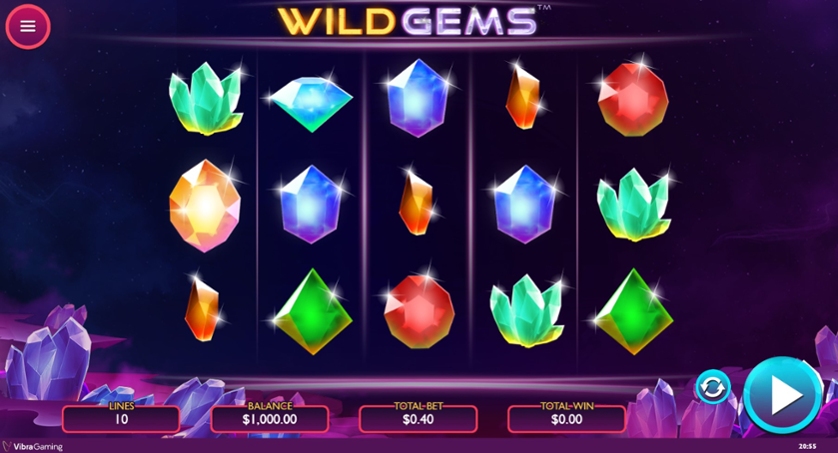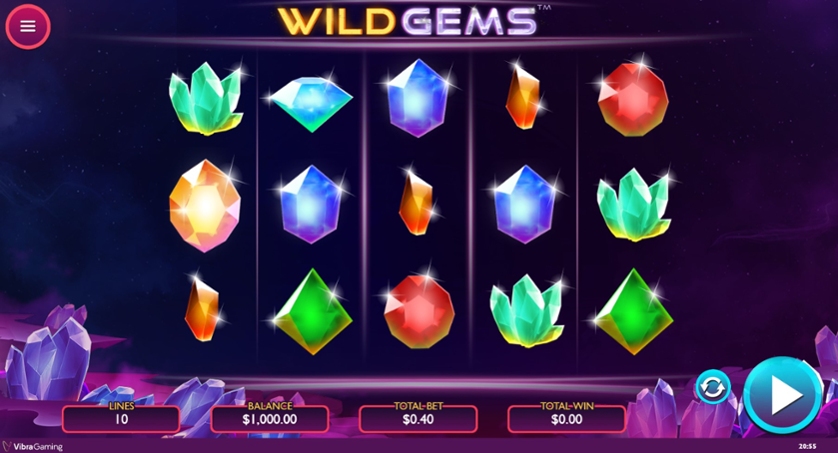 The diamond and topaz are the two of the eight common symbols with the biggest wins. With three symbols, they award 3x and 2x the bet each, while five replicas pay out 20x and 10x the bet respectively. The remaining six symbols are considered low, but still result in good values as it is a game with few bonuses.
However, apart from the combinations with good wins, the Wild Gems game offers unique opportunities with its special Wild.
Wild Gems Bonus
The main Wild Gems symbol has the Wild Gems function. This means it fills the slot of any other symbol in a combination. It always expands upwards to activate three Wild Gems on a reel with no limit to how many Wild Gems can appear per spin.
Whenever there is a Wild Gem in the game, additional spins are given to the player completely free of charge. With each spin, the Wild reel moves to the left until it is swallowed by a black hole. New Wilds can appear on these free spins, which only benefits the player.
Finally, it's worth noting that the Wild is the game's best symbol in terms of winnings. If you are lucky enough to complete a line of 5 Wilds, which requires filling the game with them, the player receives 100x the bet. In total, thanks to the several lines that 5 Wild columns generate, it is possible to reach 1,200x the wager in winnings.
Who is the Wild Gems Game for?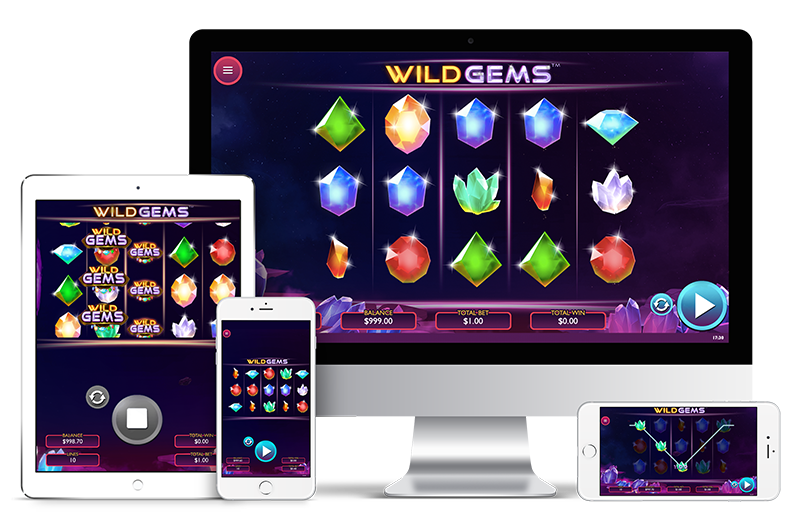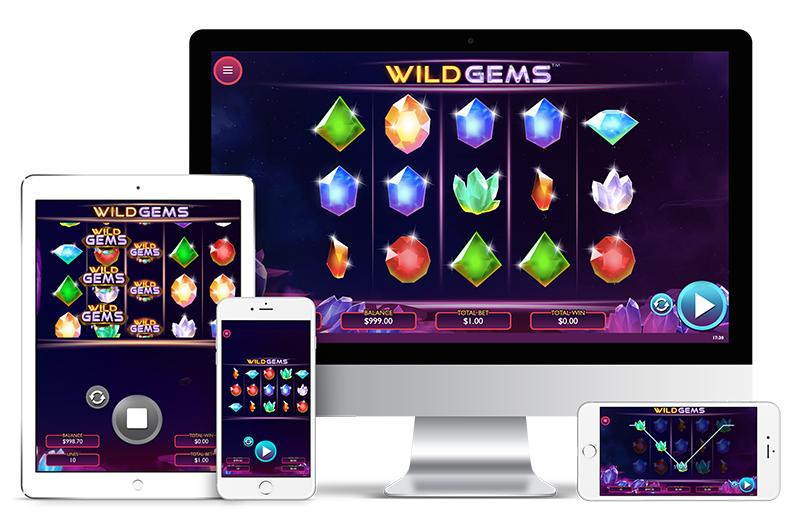 Wild Gems is a fun, uncomplicated game with bonus Wilds that can appear at any time. Since the stakes are very low, it's an ideal game for those who don't want to bet a lot.